eclectic_muse
's birthday project for Arthur, but I'm not sure if she got it on time.... oh well.
Still, here it is.
I know Arthur likes birds and was in a band called Edmund... and thatt pearls are the birthstone for the month of June so... yeah.
It's still morning of the 17th where I am, but in the UK it's already evening. Still, I thought it would be alright for me to post this birthday pic for Arthur that I drew. I drew it for
this beautiful fic
by
dbskyler
which portrayed the idea that, if Sarah Jane died, the Doctor would
not
attend her funeral, but would instead attend the day of her christening.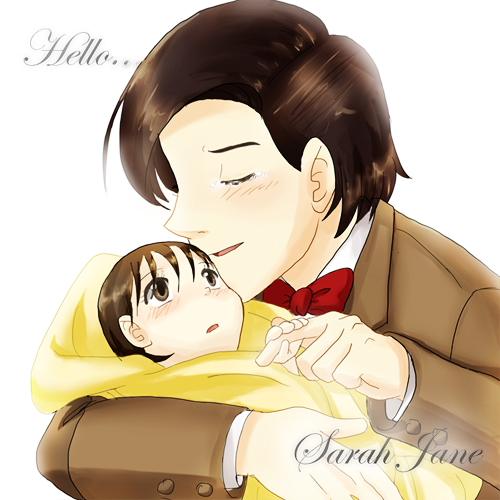 It's been two weeks since Elisabeth Sladen passed away, and while I have about 3 different tribute drawings to her going, I just still can't get myself to finish them yet. So instead I drew this, which is based on
When he found THIS PICTURE OF ME TAKEN WHEN I WAS 10 YEARS OLD.
Did anyone else notice this?
(
Slight spoilers for scenes from Day of the Moon
Collapse
)
Oh, I'm finding myself really wishing that I knew how, or had the time to try, to make GIF's or macro's or whatever those edited pictures you see all over tumblr are, because I'd love one about this.
Normally I don't really make posts on my thoughts on other things, but this was an observation I made while watching last night's episode and I couldn't stop thinking about it.... I just felt the need to express it.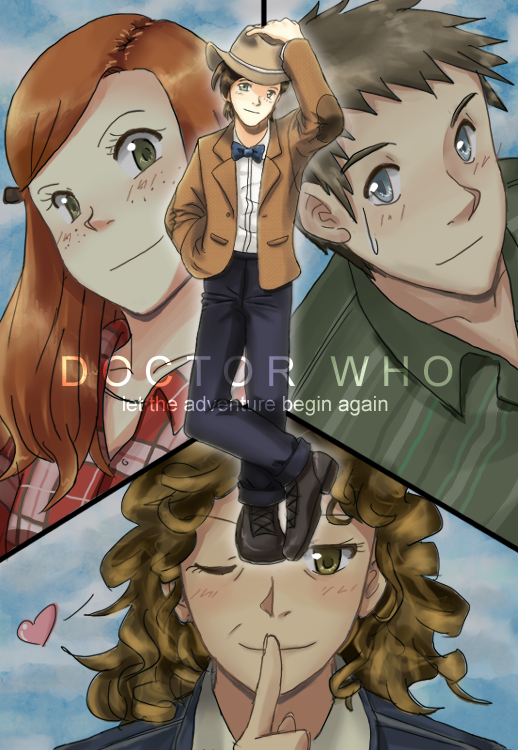 Series 6 begins tomorrow! WOOT!
I do not own the filters that were used in this picture.
Drew this to commemorate the new series
Lookit what I did instead of homework! :D *shotshotshot*
trying out other coloring styles I've seen and failing.
WHY ARE AMY AND RORY IN TEN'S TARDIS!!!???
There are alot of other things going on that are probably more worth commenting on, but my brain kinda died when I saw this. Just.... WHAT IS GOING ON!?
So Series 6 trailer for Doctor Who is super shiny and lots of things happen but....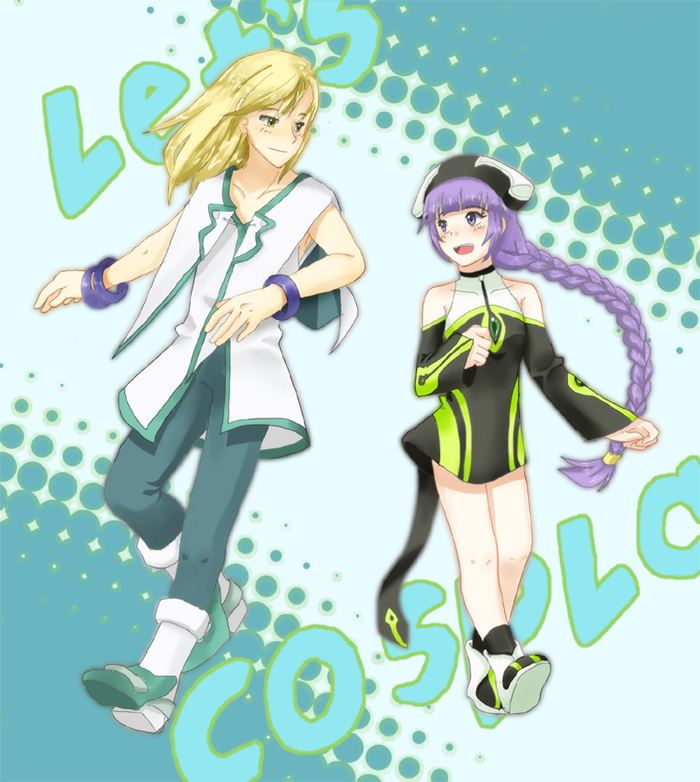 Drawn because always in the back of my head, I thought Richard resembled Mithos at an age in between his child and adult form. And Sophie kinda reminds me of Tabatha.
Extraordinarily generic and color-clashing background.
so, this Spring Break I was planning on drawing some Doctor Who..... but I just couldn't get in the right mood. So I drew Tales fanart instead. Haven't drawn tales fanart in awhile so it was nice. I'll probably get back into a Doctor Who mood when the show starts to air again, but for now, Tales.