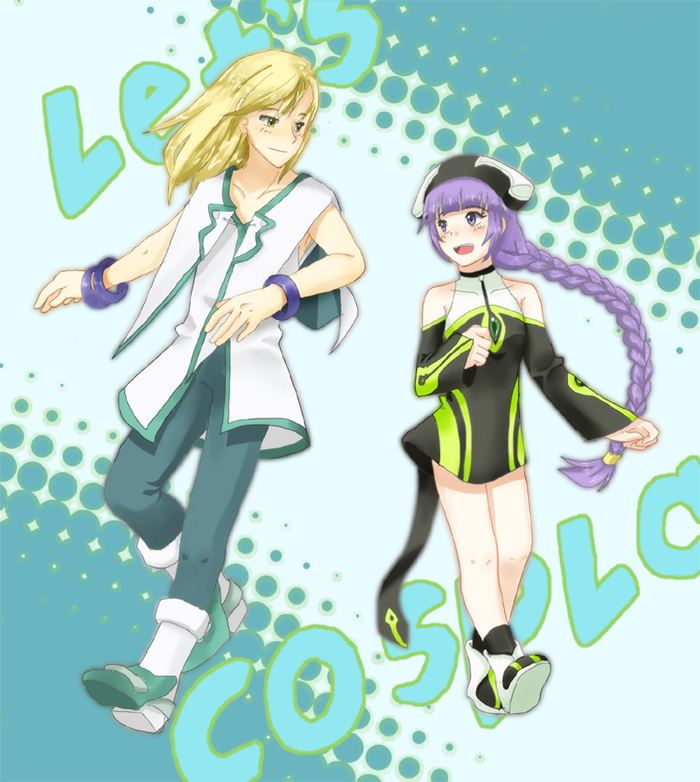 Drawn because always in the back of my head, I thought Richard resembled Mithos at an age in between his child and adult form. And Sophie kinda reminds me of Tabatha.
Extraordinarily generic and color-clashing background.
so, this Spring Break I was planning on drawing some Doctor Who..... but I just couldn't get in the right mood. So I drew Tales fanart instead. Haven't drawn tales fanart in awhile so it was nice. I'll probably get back into a Doctor Who mood when the show starts to air again, but for now, Tales.